I am a massive fan of burgers. I will literally visit any restaurant that claims to have a good burger. So when we were developing the burgers for Meat N' Bone, I wanted the very, very best. 
By the way, these are the same burgers we serve at The Wagyu Bar, Miami's premier casual steakhouse.
We recently worked with Jealous Devil charcoal (made with Quebracho, which is what makes it awesome) to make a video that shows you how to cook the perfect burger. In this blog post we go step-by-step.
These burgers are made with a proprietary mix of wagyu beef that includes striploin (new york strip) and sirloin and is sourced from Colorado!
How To Grill Amazing Wagyu Beef Burgers
You can light up your briquettes or charcoal in many different ways.
Step #2: Take burgers out of the package.
Remember there may be some confinement smell and that's perfectly fine. Oxygen is the enemy of good meat.
Step #3: Let them come to room temperature.
Always let beef come to room temperature.
Step #4: Season burgers with salt and pepper.
Of course you can add your favorite seasoning or even mix the beef with your favorite veggies.
Step #5: Distribute charcoal evenly across the grill.
You are looking for even heat. If you prefer, you may also reverse sear the burgers.
Step #6: The perfect temperature is when you can hold your hand close to the grill for 10 seconds.
Step #7: Place burgers on the grill, allowing some space between the burgers.
The burgers are going to expand a bit, but our burgers will not lose their shape or shrink (if anything, they'll get bigger).
Step #8:  Cook them for 5 minutes.
Step #9: Flip the burgers and cook for another 2 minutes.
Step #10: Place cheese on top of the patties.
Step #11: Close the lid and cook for another minute.
Step #12: Warm up the buns by placing them in the grill for 30 seconds with the lid closed.
Use good bread; the SECOND most important ingredient in a burger is good bread. We recommend brioche buns which is what we use at The Wagyu Bar.
Step #13: Assemble your burgers!
Step #14: Enjoy!
Good friends, good food, good times! That is what life is all about!
You can buy the burgers and Jealous Devil Quebracho Briquettes here: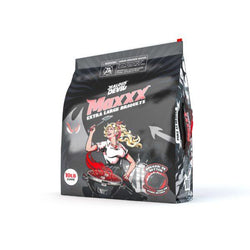 Jealous Devil Quebracho Briquettes | 10 Lbs
← Older Post Newer Post →
RSS